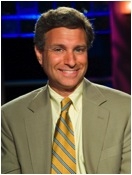 Retina Associates of Western NY
(585) 442-3411
Steven J. Rose, M.D. Office Location
Retina Associates of Western NY
160 Sawgrass Dr, Suite 200
Rochester, NY 14620
(585) 442-3411
About Steven J. Rose, M.D.
Raised in Massachusetts, Dr. Rose has been practicing with Retina Associates of Western NY since 1990. Dr. Rose is board certified with the American Board of Ophthalmology. He is a Fellow of the American College of Surgeons and the American Academy of Ophthalmology. He is also a member of the American Society of Retinal Specialists, the New York State Ophthalmological Society, The Rochester Ophthalmological Society and the Monroe County Medical Society.
Dr. Rose's clinical focus is in macular degeneration, macular surgery, diabetic retinopathy, retinal vascular disease, and retinal detachment surgery.