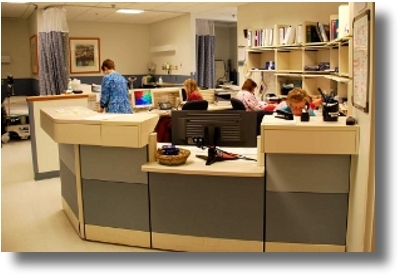 The Brighton Surgery Center Preoperative Team
The Day Before Your Surgery
The surgery center will call you the day before your surgery. This will occur after 1:00PM and with that call, you will receive your arrival and surgical times.
During this phone call, the nurse will review the necessary steps to prepare you for surgery.
Please follow the food and drink guidelines to avoid delay or cancellation of your surgery.
Food And Drink Guidelines
DO NOT have anything to eat or drink after 12 midnight the night before your surgery. This includes food, gum or hard candy. The surgery center will inform you if you can have anything to drink and medications to be taken.
Day of Procedure
We require that you are accompanied by an adult driver, who must remain in the building during your surgery.
Pediatric patients MUST be accompanied by a legal guardian who must remain in the surgery center during the child's entire visit.
We want to provide you the most comfortable surgical experience. If you have questions please feel free to call and speak with a Health Review Nurse directly.
Please contact the Health Review Nurse at 295-9320 with any questions or concerns.