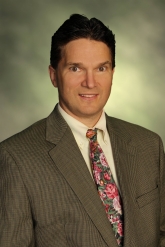 (585) 473-6700

O. Gregory Zazulak, M.D. Office Location
890 Westfall Road, Suite E
Rochester, NY 14618
(585) 473-6700
About O. Gregory Zazulak, M.D.
Dr. Zazulak is Board Certified by the American Board of Opthalmology. His academic background reflects his roots in the Rochester and Western New York communities. He is fluent in Ukraninian. He went to St. Josaphat's School and Irondequoit High School, where he was class valedictorian. He was awarded a Presidential Scholarship to SUNY Buffalo where he graduated summa cum laude in 3 years. He stayed in Buffalo to earn his medical degree and serve his internship. His ophthalmology residency was completed at the University of Rochester, where he served as Chief Resident in 1991. He joined Dr. Sheehey in 1992 and has been in practice in Brighton since then. He opened a new office in Clifton Springs that same year, and has been serving the Finger Lakes Region from there since then.
Dr. Zazulak is a Clinical Assistant Professor at the University of Rochester School of Medicine. He is a Fellow of the American Academy of Ophthalmology and the American College of Surgeons. In addition, he is a member of multiple other medical societies. Dr. Zazulak is one of the very few Surgeons in Rochester, NY currently performing the bladeless cataract procedure on the Femtosecond Laser at Brighton Surgery Center.