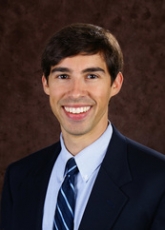 Retina Associates of Western New York
(585)442-3411
Matthew Witmer M.D.
160 Sawgrass Drive, #200Rochester, NY 14618(585)442-3411
Matthew T. Witmer, M.D is a native of Rochester, New York. He joined Retina Associates of Western New York in 2016. He has performed a 2-year fellowship in vitreo-retinal surgery at Weill Cornell Medical College in New York City, where he also served as clinical instructor to the residency program in ophthalmology. Dr. Witmer has authored and co-authored numerous peer-reviewed articles and book chapters, including publications on novel approaches to imaging of the retina and the latest treatment paradigms for many diseases of the retina. He has served as principal investigator and co-investigator of several clinical trials and has presented the results of his research at local, national and international scientific meetings. Dr. Witmer is proficient in Spanish and is currently a member of the American Academy of Ophthalmology and American Society of Retina Specialists. He is committed to providing the best care possible to all of his patients.

Dr. Witmer maintains clinical privileges at Brighton Surgery Center, Unity Hospital, Rochester General Hospital, and the University of Rochester Medical Center/ Strong Memorial Hospital.