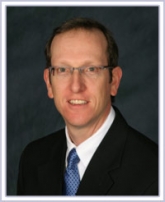 OcuSight Eye Care Center
(585) 244-2580
Mark Jacobson, M.D.
919 Westfall Rd.
Building A, Suite 205
Rochester, NY 14618
(585) 244-2580
About Mark Jacobson, M.D.
Dr. Jacobson went to medical school at the State University of New York at Buffalo School of Medicine. He then did an internship in internal medicine at Millard Fillmore Hospital in Buffalo, NY and his residency at Louisiana State University Eye Center in New Orleans. He is board certified in ophthalmology and specializes in cataract surgery, including presbyopia correction (to reduce your need for reading glasses after surgery) utilizing premium intra ocular lenses, corneal surgery, and glaucoma management and surgery.