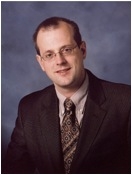 Retina Associates of Western NY
(585) 442-3411
Brian P. Connolly, M.D. Office Location
Retina Associates of Western New York
160 Sawgrass Drive #200
Rochester, NY 14620
(585) 442-3411
About Brian P. Connolly, M.D.
Originally from Rochester, N.Y., Dr. Connolly has been practicing with Retina Associates of Western NY since 2005. He was invited to join the team of physicians at RAWNY after many years as a part of the retinal service faculty at Wills Eye Hospital in Philadelphia.
Dr. Connolly has privileges at The Brighton Surgery Center, Strong Memorial Hospital, Park Ridge Hospital and the Westfall Surgery Center. Society memberships include The American Academy of Ophthalmology, the Pennsylvania Academy of Ophthalmology, Association for Research in Vision and Ophthalmology, and the American Medical Association. Dr. Connolly is also Board Certified with the American Academy of Ophthalmology.
Additionally, Dr. Connolly has been the recipient of many awards and honors, some of which include the Award for Clinical Excellence (1995), Lawrence Travel Fellowship Grant (1999), Faculty Scholar Award, University of Toronto (1988-1991), the James Shipman Award (1998), and the St. Michael's Alumni Visa Student Bursary, (1988-1990)
Education
B. Sc., St. Michael's College of the University of Toronto, 1991
M.D. with Distinction in Research, SUNY at Stony Brook, 1995
Post-Graduate Training
Internship in Internal Medicine, University Hospital at Stony Brook 1995-1996
Ophthalmology Residency, Wills Eye Hospital 1996-1999
Fellowship in Vitreoretinal Disease, Wills Eye Hospital 1999-2001